A must-see
article | Reading time5 min
Tour de la Chaîne: the tower that lost its roof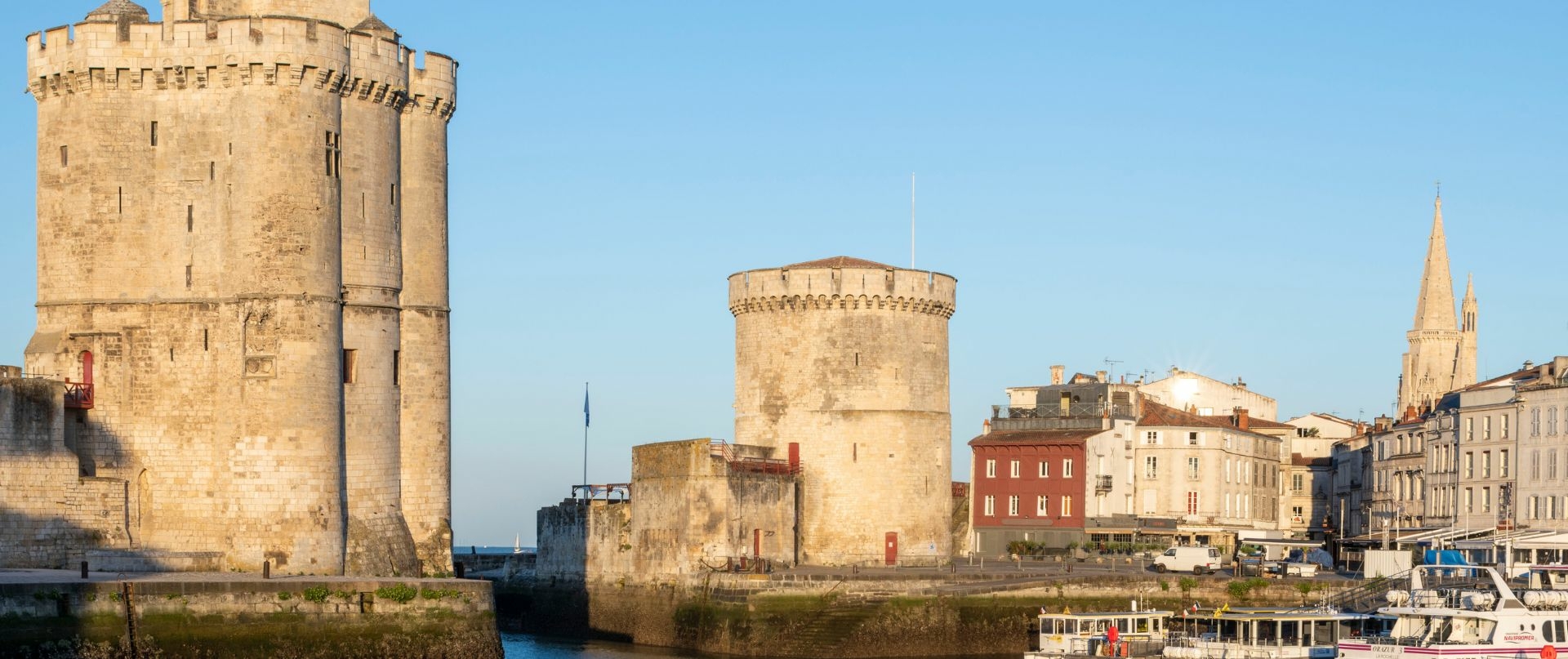 La Rochelle's smallest tower deserves to be better known!
As its name suggests, it was from this tower that a large chain was operated to close the harbor entrance between the two towers in the 14th century. This chain can still be seen at the foot of the tower.
The tower's appearance has been altered several times over the course of its history. Discover the great hall with its star-shaped floor and alcoves. A suspended room adds a contemporary touch to the building. Exhibitions are scheduled throughout the year.
A tower with unusual features
Be amazed by the staircases that lead nowhere, but which bear witness to the state of the tower before it exploded in the 17th century!
From the Tour de la Chaîne, you can see the impressive slope of the Tour Saint-Nicolas and enjoy the view.
A great idea! From May to October: take a relaxing break on the Chaîne terrace, where you can enjoy a variety of drinks and light refreshments in a unique setting! And what's more, it's an opportunity to discover the chain mechanism and the fortified bastion still in existence.